New Dutch sports centre is setting the tone with DOMO®Fusion Grass
'Van Kessel Sport en Cultuurtechniek' is currently constructing a new sports centre for the 'Stichting Beheer Sportpark Overveer' in the dutch town of Oestgeest. The centre will be mainly used by the association ASC (Ajax Sportman Combinatie) for playing football and cricket. The complex consists of four natural grass football fields, one of which is using our DOMO® Fusion Grass hybride system with natural grass. This is a first for the Netherlands, since never before a fully recyclable system has been used.
With its 96% of natural grass, DOMO® Fusion Grass presents a very natural appearance. The use of a special cloth allows for the usual maintenance routine and does not hinder root growth. As a result, the field can resist to much higher loads (2,5 times the normal number of playing hours) than a conventional natural grass field. These facts have been determining in the final choice made by the 'Stichting Beheer Sportpark Overveer'.
Timelapse
Slideshow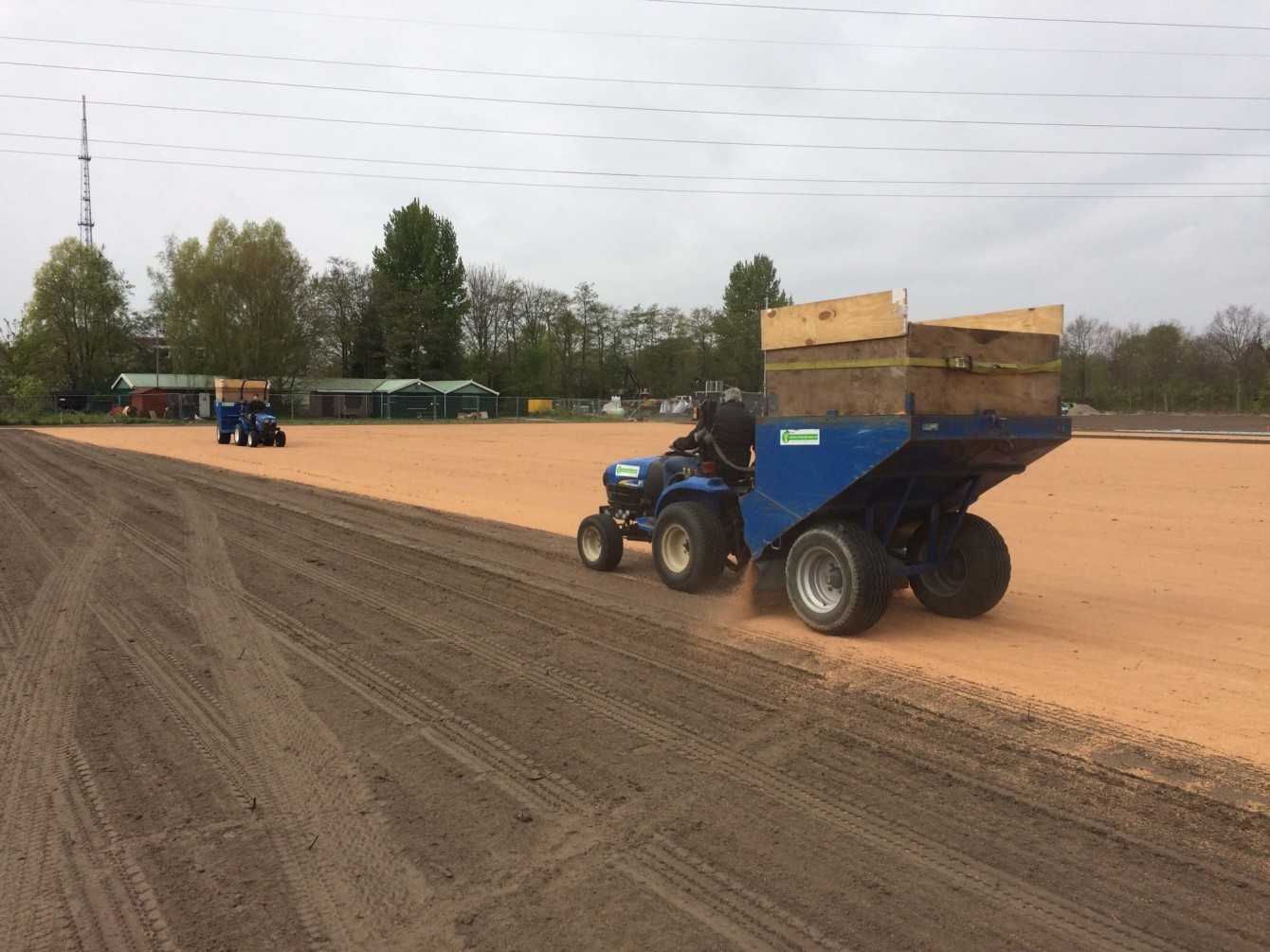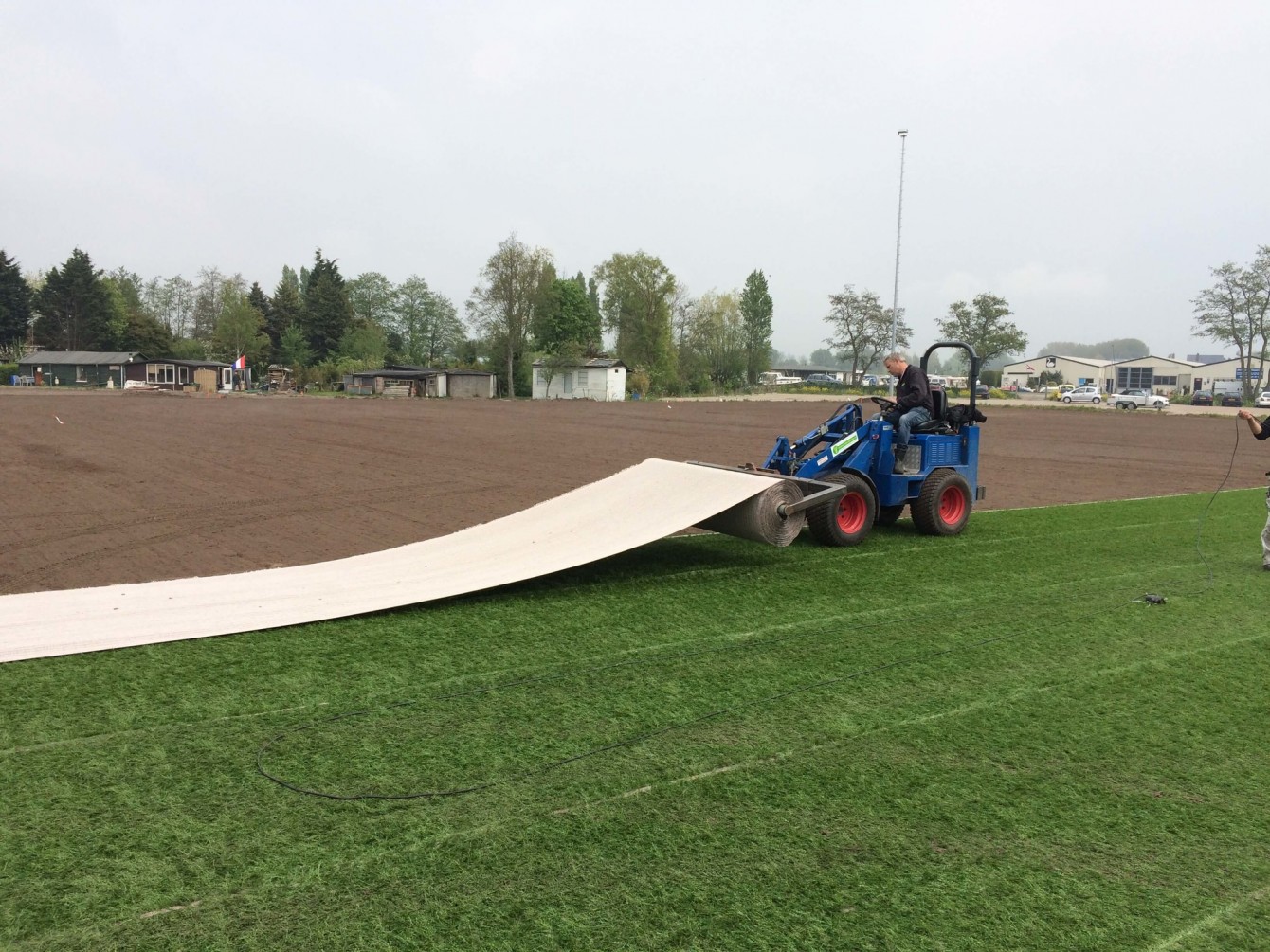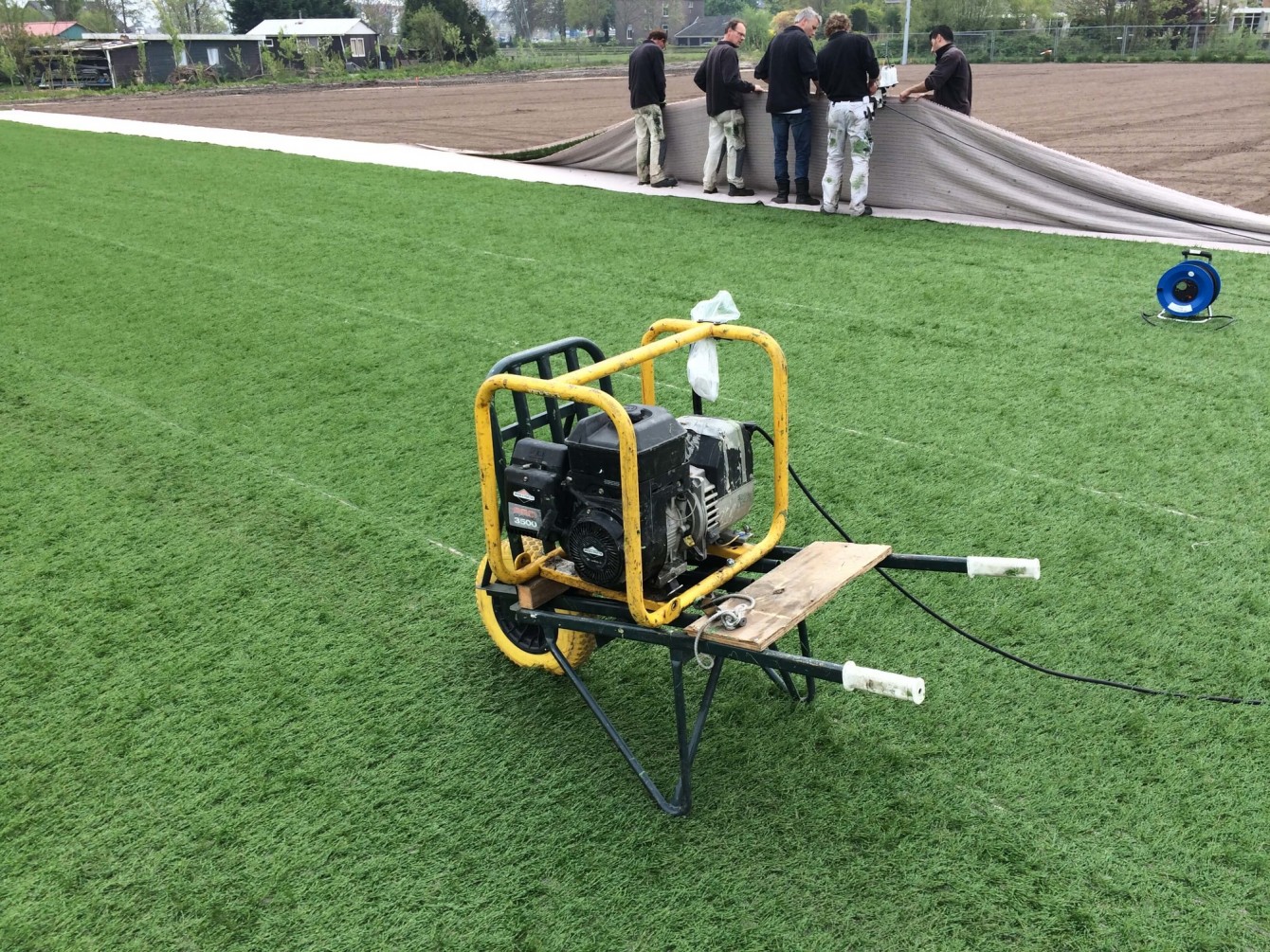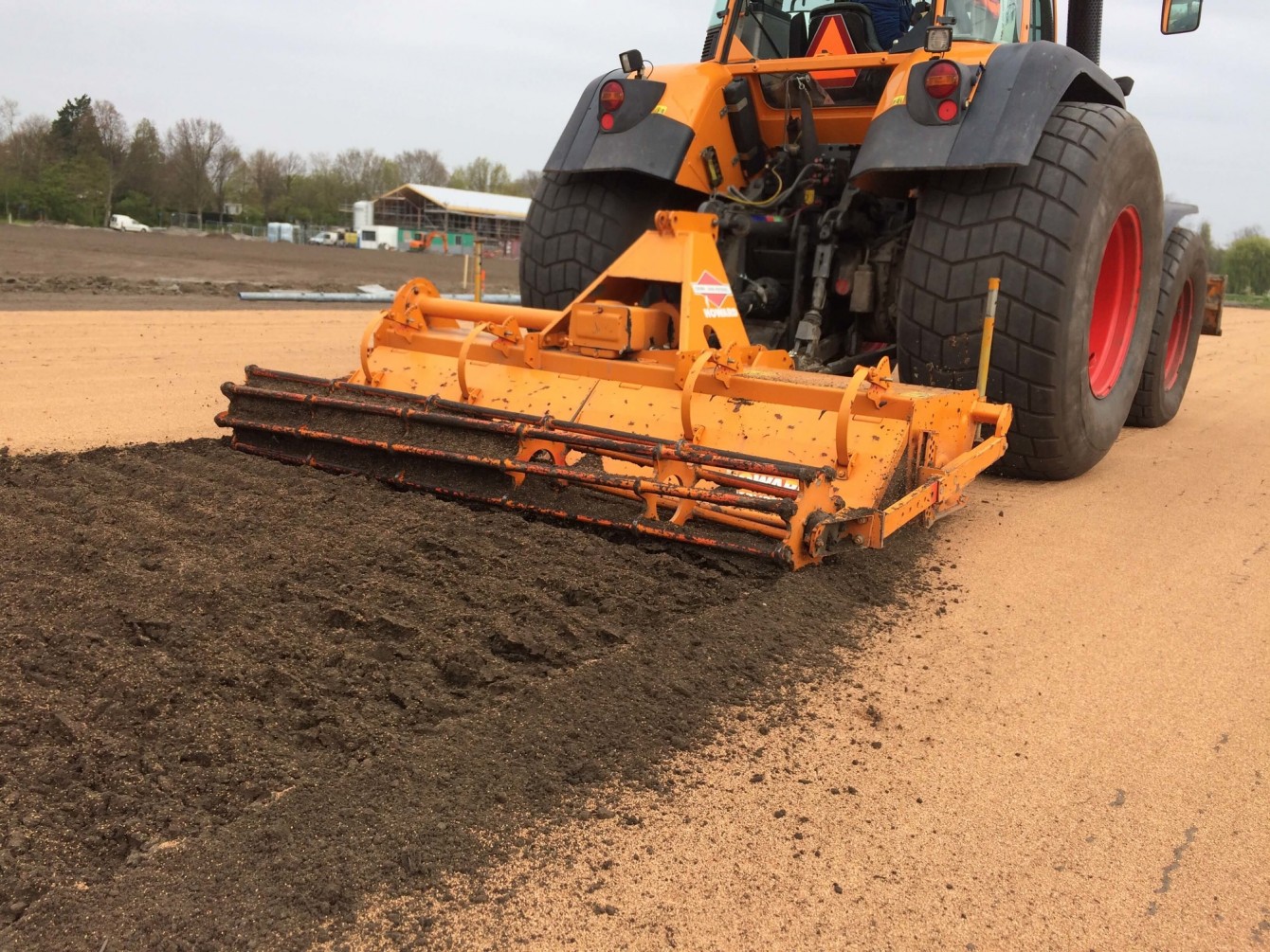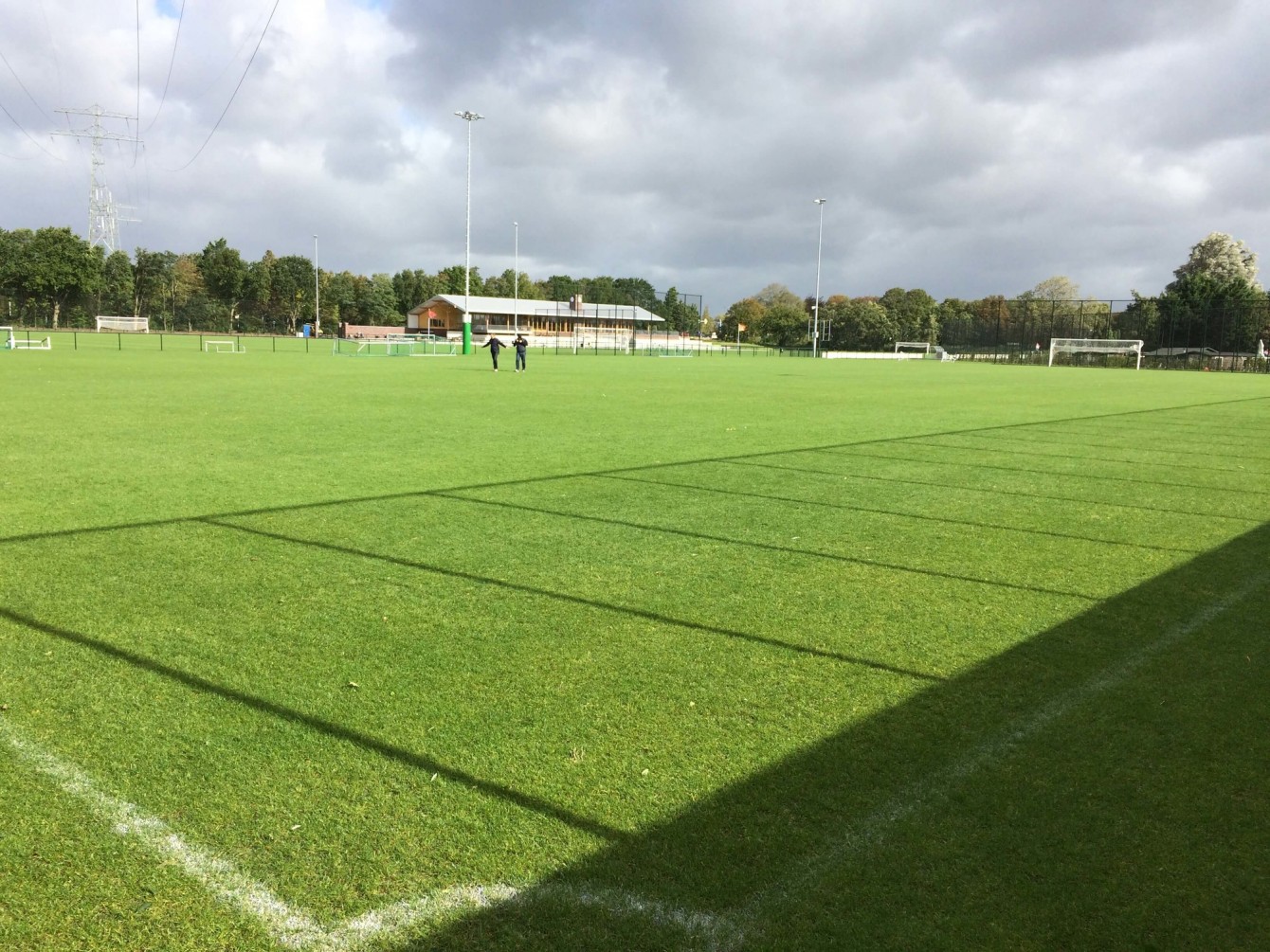 Ready for kick-off?
Contact us for more information